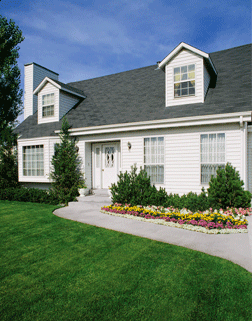 Ames, IA - For any Iowa family, completing a radon test is a critical step to ensure safety and good health.

What Exactly is Radon?
Radon is a naturally occurring radioactive gas that is produced by the decay of uranium found in the earth's crust. It is an odorless and invisible gas that has been classified by the Environmental Protection Agency as a carcinogen since 1988. It is the leading cause of cancer among nonsmokers in the U.S.

How Do I Test for Radon?
There are two different DIY routes you can go when testing for radon in your home: A short-term radon test to provide immediate results, or a long-term radon test kit to provide more-accurate exposure readings.

Short-term test kits are designed to provide a radon exposure reading after just a few days. Research has shown that radon levels in a building often vary over the course of a day, due to weather, wind conditions, heating or air conditioning use in the house, and other factors. A short-term test averages this exposure level over the course of several days. After several days of detection time, the homeowner mails the test kit to a lab where the average radon level will be determined. The lab notifies the homeowner of the test results. These radon detectors are the most common and can be purchased at hardware stores and home centers. However, if you are looking for a test that will show you a year-round average, it's best to look into a long-term radon test kit.

Long-term radon test kits will remain in your home for 90 days or more. This will give you a more precise analysis of your home's radon level throughout the year. The long- term tests tend to be used as an assessment to see if a radon mitigation system is working at keeping radon out of the home.

There are also more expensive radon detectors that are installed by professionals and monitor radon levels continuously.

Where Did The Radon Come From?
Radon breaks down and dissipates quickly in the open air but it can be extremely dangerous when it accumulates and reaches a high concentration inside a home. Radon tends to enter most commonly through the soil under and around the home. Traces of radon may also be found in well or public water, building materials and outdoor air. A crawl space with a dirt floor has the potential to maximize radon exposure. A radioactive gas, like radon, can enter the foundation through cracks in floors and walls, through floor drains, sump opening, and through holes made for pipes and/or utility lines. When the radon gas accumulates in a basement or crawlspace it tends to migrate upstairs to main living areas where it becomes most dangerous.

What Do I Do After Receiving the Reading?
The Environmental Protection Agency has stated that any home with a radon level of 4 picocuries of radon per liter of air (4 pCi/L), should have a radon mitigation system installed. Some test results are expressed in Working Levels, or "WL," rather than picocuries per liter of air. A level of 0.02 WL is usually equal to about 4 pCi/L in a typical home.

There are many different techniques for radon reduction, mitigation or abatement systems. Main mitigation techniques include soil suction, air-sealing, house/room pressurization, heat recovery ventilation and natural ventilation. Some of these have proven a 99% success rate in homes.
Neighbors Heating, Cooling and Plumbing specializes in radon mitigation and radon testing in Des Moines, Nevada, Knoxville and other nearby cities in Central Iowa. Visit Neighbors Heating, Cooling and Plumbing for a free radon mitigation quote in Iowa.